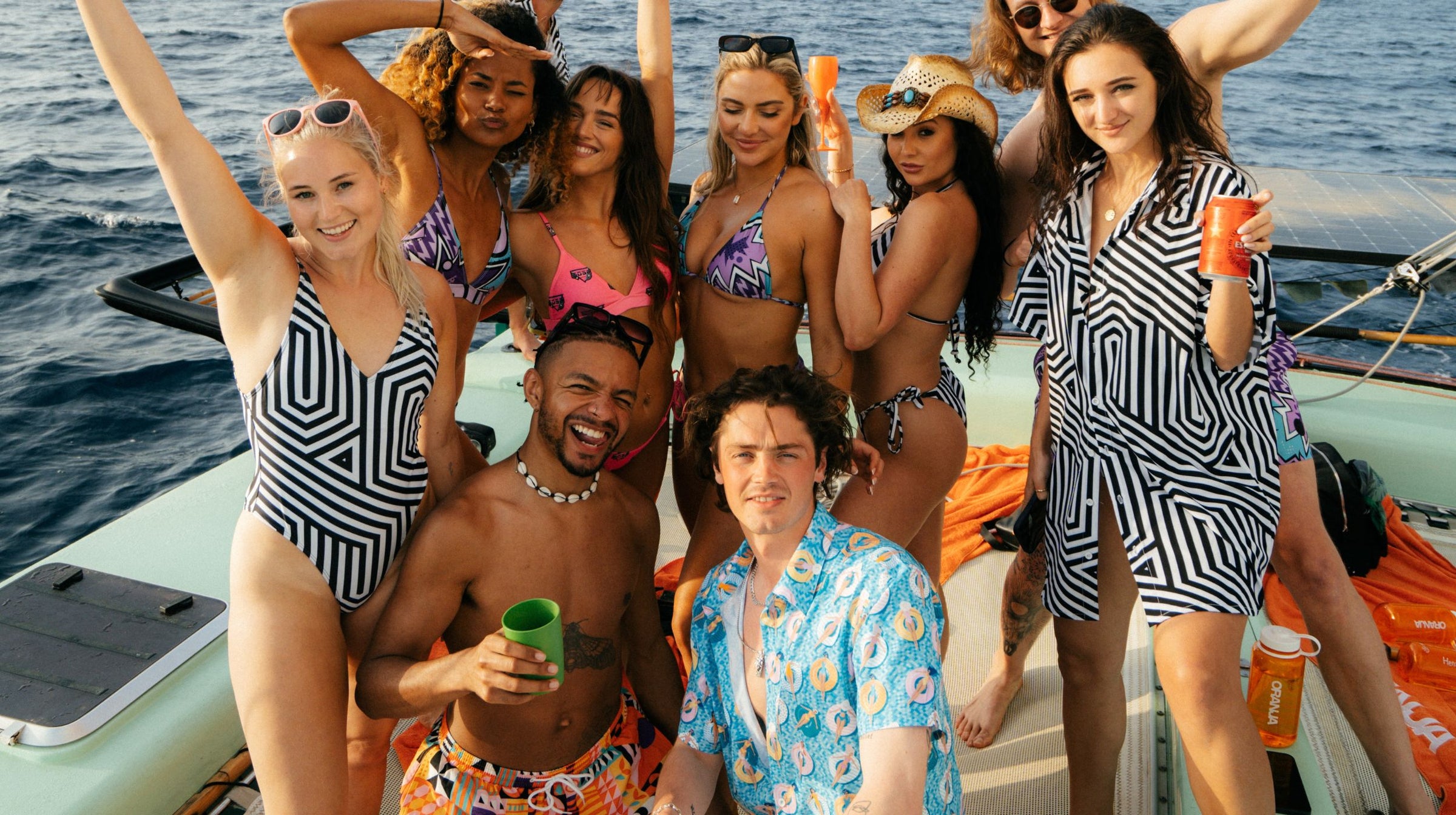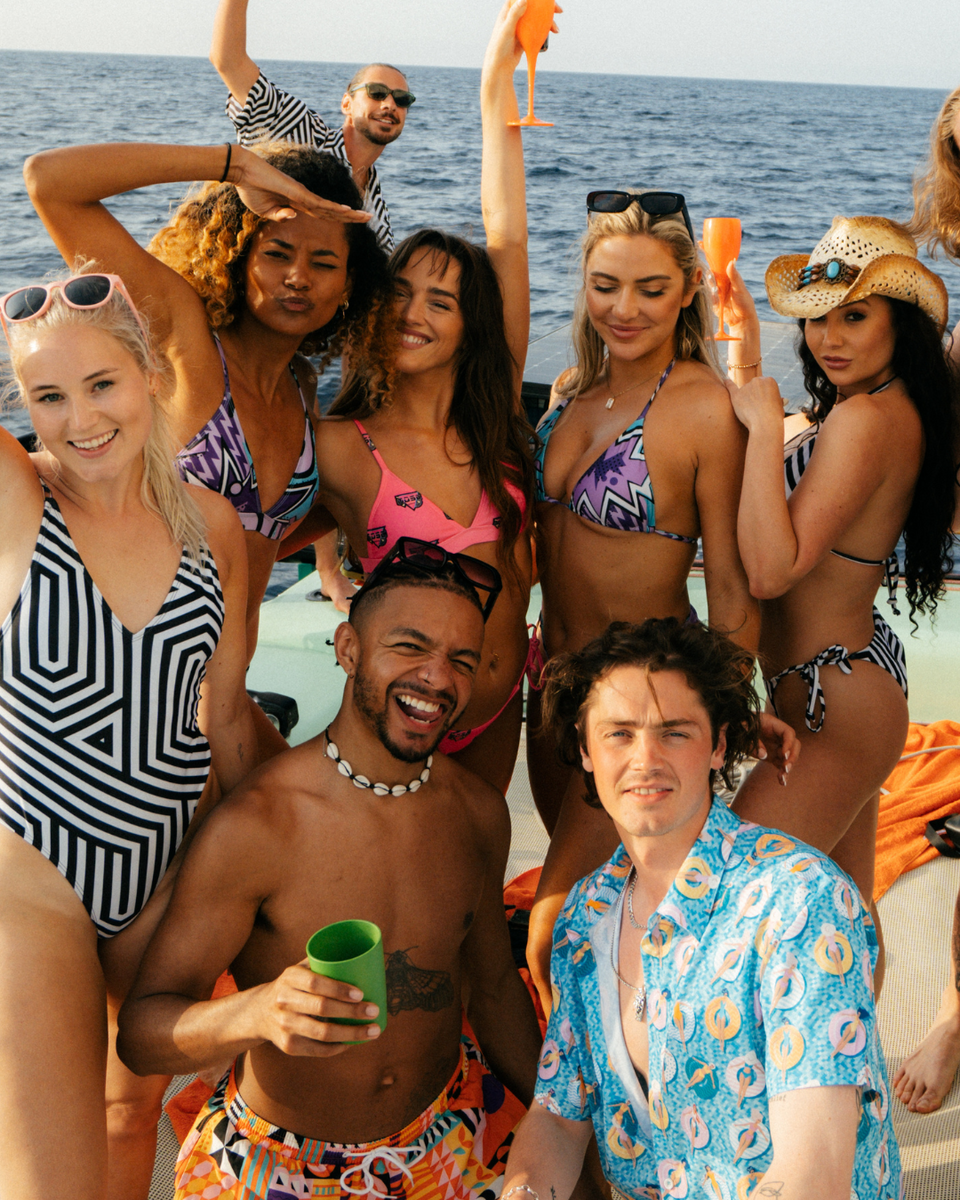 swimwear
Bring the heat with our stylish and sustainably made swimwear. Our swimwear collection is designed to offer style and comfort for all occasions, whether you're a seasoned swimmer or a casual beachgoer. Experience the perfect blend of fashion and functionality, empowering both him and her to look their best and feel confident.
OOSC swimwear
Our swimwear selections are the perfect choice for a statement making summer piece. With bold colours, vibrant patterns and unique designs, you certainly won't be missed. Each swimwear design is available in a range of styles & silhouettes for women, with matching detailed shorts for him, so you can can proudly showcase your style as a pair. Top off your summer look with unisex shirts making your style the complete package.

Our swimwear is not only fashion-forward but is made from recycled polyester from reused single use plastic bottles and even comes in fully biodegradable packaging!