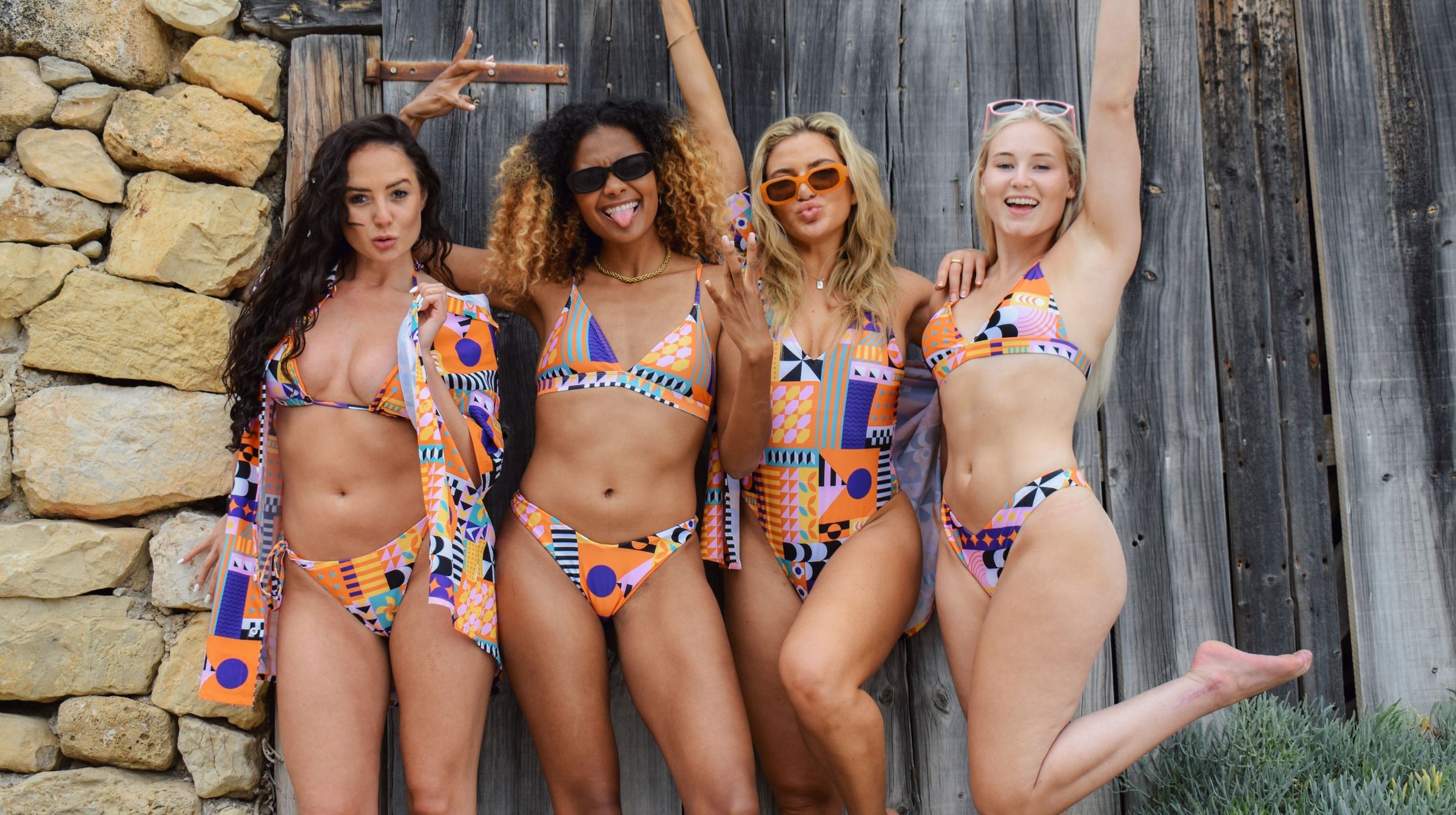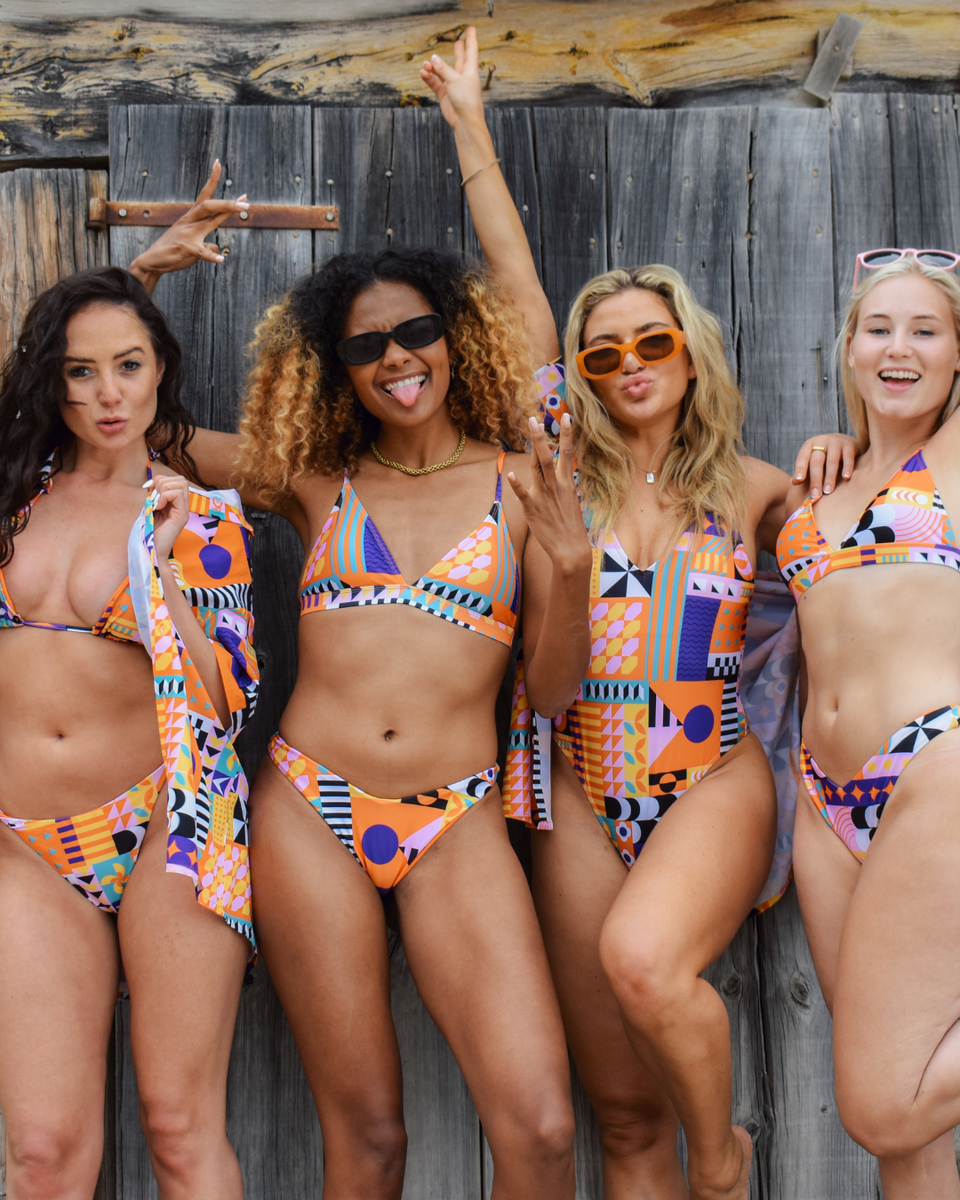 WOMEN'S SWIMWEAR
Whether you're a trendsetter or a timeless beauty, we have swimwear that suits your unique personality. Our collection features a variety of cuts and silhouettes, from sleek one-pieces that exude elegance to sassy bikinis that embrace your curves. We believe that every body is beautiful, and our swimwear celebrates diversity by offering inclusive sizing options for all shapes and sizes.

Our swimwear is not only fashion-forward but is made from recycled polyester from reused single use plastic bottles and even comes in fully biodegradable packaging!
OOSC WOMEN'S SWIMWEAR
Get ready to make a splash with our fabulous collection of swimwear designed to turn heads and make you feel like a beach goddess. Whether you're lounging by the pool, soaking up the sun on the sand, or exploring tropical shores, our swimwear is your perfect companion for all your summer adventures.

Unleash your summer style with our range of retro inspired deisgns. We've handpicked the finest materials that feel like a second skin, ensuring a flattering fit and all-day comfort. From vibrant prints to eye-catching colours, we offer a diverse selection that express every style and mood. Why stop there? Complete your beach ensemble with our stylish shirts. Made to match, our bold, button-down shirts add an extra splash to your look.